13 Apr

Infloor Heating Super Hero to the rescue
Do you ever wake up and feel like there has to be a better way?  Everyone in the family – even the dog – turns to you with their problems.  We at RadiantLink are here to help because we know your happiness is linked to your comfort and we specialize in creating comfort for your home.
There are several research projects that study comfort and the effect on  happiness.  Studies have shown how student performance is affected by the comfort of a room.  Test stores of student  were effected by rooms that were too warm and too cold.  Can you believe creating comfort improves student scores?  Imagine what a comfortable basement could do for your teenagers.
Cold basements and teenagers
Along with a multitude of other complaints, is your teenager complaining to you that the basement is freezing?  Here's a plan – infloor heating.  Creating comfort takes only about 3 degrees so moving from a basement that is 17 degrees Celsius to 20 degrees Celsius is all it takes to create comfort.  These three degrees might bring you closer to a happy teenager.
For more info on a renovation or new build check out our blog Hydronic floor heating vs electric floor heating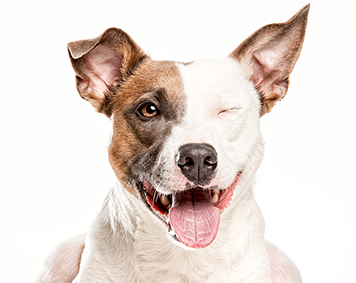 Cold Basements and cold paws
Is your dog always upstairs teasing you with a rope toy or a ball to throw? The teenager in the basement can't throw the ball for your dog as your dog will not go down there – it is too cold!   At RadiantLink, we are here to help.  Creating comfort is what we do.  Having the whole family playing in the basement that is the family photo you have been dreaming of.
For more info on Do-it-Yourself In wall Heating check our blog Do It Yourself Project – In-Wall Hydronic Radiant Heating
Infloor heating to the rescue.
(We really should make a comic book hero who saves the world by installing infloor heating).  Think of the happiness created when we are comfortable.  Not sure why basement that are continuously designed to be cold but they are.   Here's how easy it is – just install the pex pipe into the floor and connect to RadiantLink. In a newly built home – the Radiantlink super hero can be in and out of your home in less than two days.  Go ahead dream of those photos you will post on Instagram and Facebook  – comfort does create happiness.
If you have an idea of what our super infloor hero should look like