22 Mar

How to design a cozy Cottage – HVAC 101

As Canadians there is nothing more exciting than dreaming about spring, especially as the last blizzard rolls through.  We often start to think about time at the cottage… and those dreams may include a new cottage or a renovation to the current gathering place.

Here at RadiantLink we want to share the choices you have when it comes to building comfort and energy efficiency into your new cottage or cottage renovation.  Infloor heating and floor warming are two ways to create the comfort you are looking for while being energy efficient. For more information on energy efficiency see our post: 5 Ways In-floor heating can save the Planet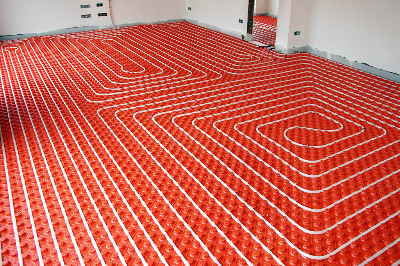 Can our cottage have hydronic heating?
Plumbing+HVAC Magazine reports that the technologies that will grow in the next 5 years include hydronics and solar thermal (https://issuu.com/plumbingandhvac/docs/phvac-janfeb2017dec).  Shifting our residential designs to include hydronics will improve the efficiency of the home and cottage.  This is good news for reducing your power and electric bills.
RadiantLink is one choice you have for your hydronic installation.  Our units have the ability to create 1500 square feet of warmth in your cottage.  This may include your basement, tile floors, garage, and soaking tub.
For more information about your choices on hydronic heating see our post Hydronic floor heating vs electric floor heating
---
At RadiantLink, we believe that "less is more" when it
comes to designing your HVAC system.
---
Can our cottage have air conditioning?
That is usually one of the really big questions that is asked during the designing or renovation of a cottage.  Comfort is a big part of enjoying the cottage but with energy prices rising, is it worth the cost to have air conditioning?
With hydronic heating systems, the pex pipe is often embedded in the concrete floor. During the summer months, the concrete floor stores coolness from the ground. RadiantLink is the only supplemental infloor heating system that can take advantage of this coolness.
RadiantLink is connected to the furnace. This connection allows us to move the coolness from your concrete slab to the warmer parts of your home. We simply take advantage of coolness that was already there.
Reducing maintenance time and cost is important at the cottage
Cottage time is about relaxing. Time spent maintaining equipment is time lost for holding down a beach chair.  Here at RadiantLink, we believe in simplicity and low maintenance.  As such, RadiantLink is connected to the furnace and the furnace has a solid reputation for being easy to maintain and operate.
For more information about our installers please see our blog Contractors who Install RadiantLink (In-Flooring Heating) in Regina, Saskatchewan and Region
Do you think we should move to promoting hydronic heating and cooling in Canada as they have in Europe?  Please contact us at [email protected] and let us know what you think.